---
Snow Reporter's Message
Sierra prides itself on continuing to offer Tahoe's best deal on a 2022/23 Season Pass. Join the Sierra Fam + find the pass that fits your Play. Learn More.
---
Broadway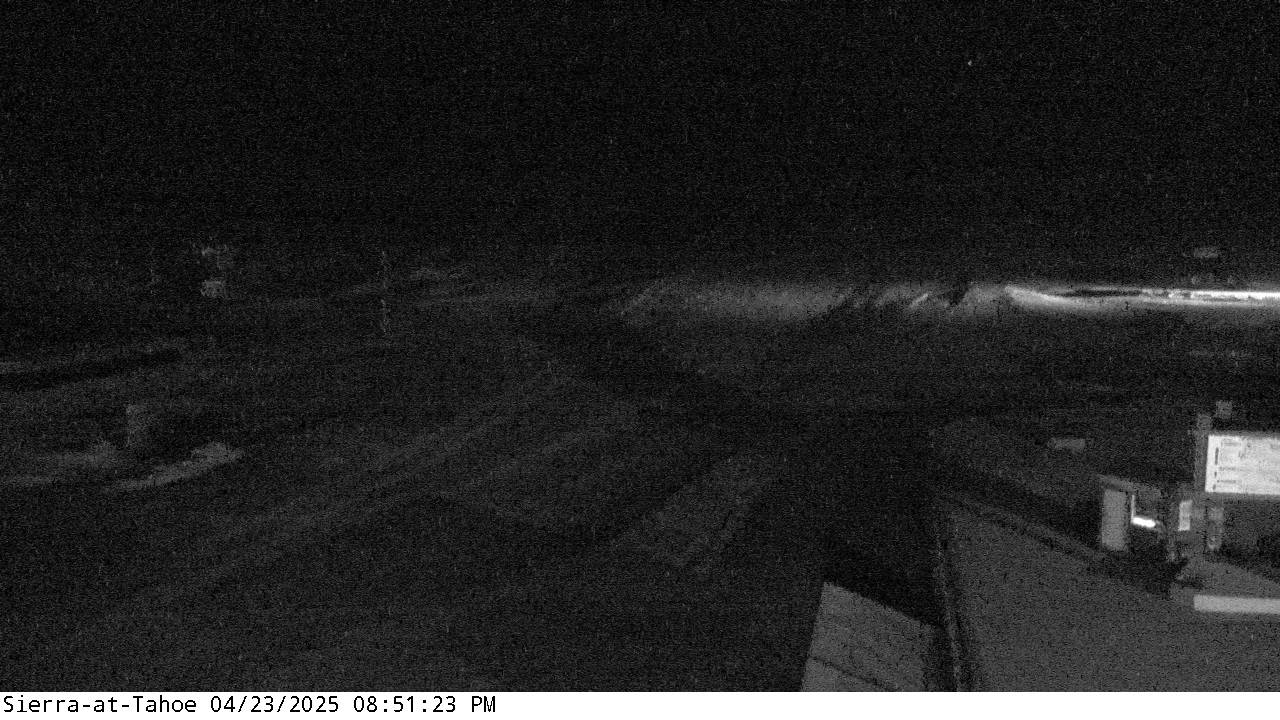 Grandview Express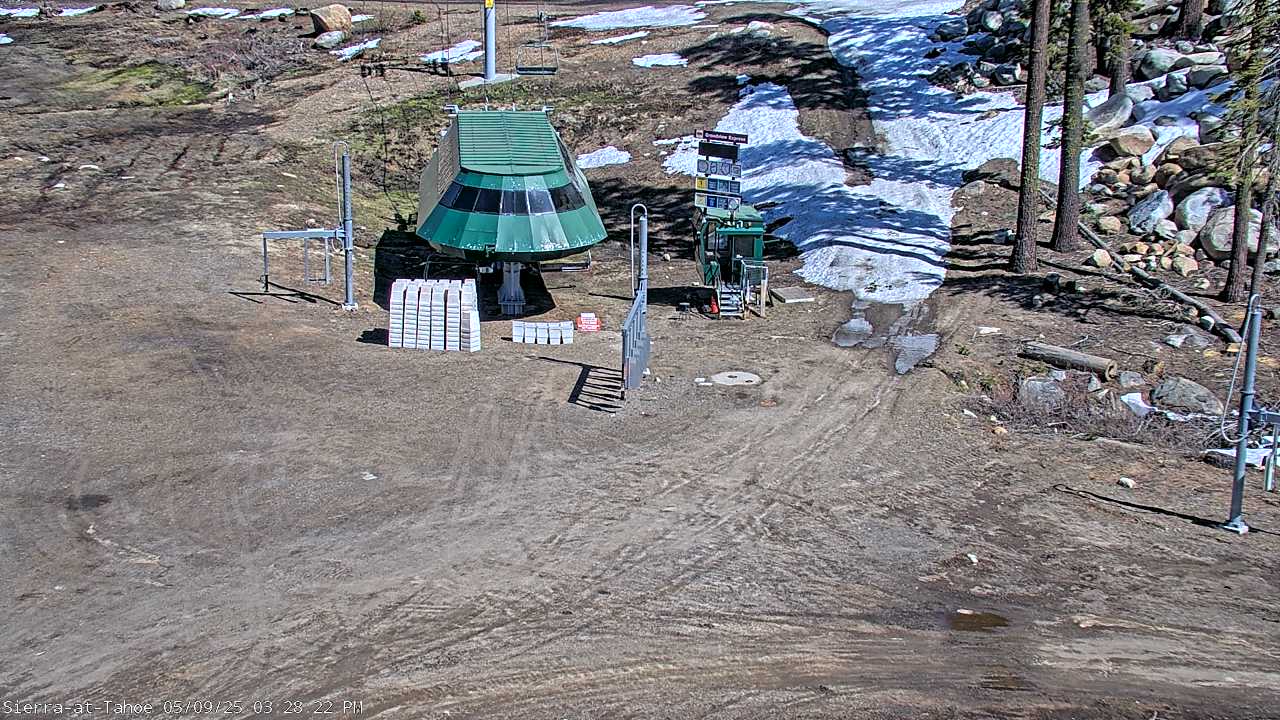 Lower Main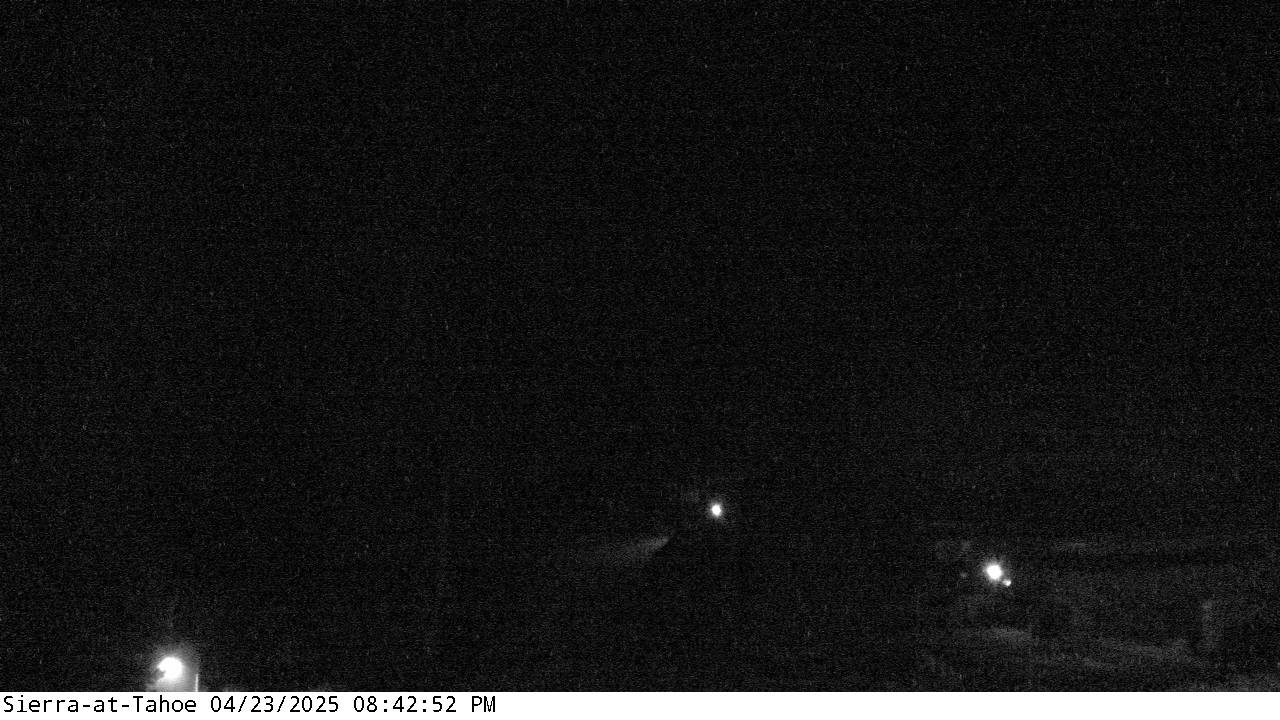 Base Area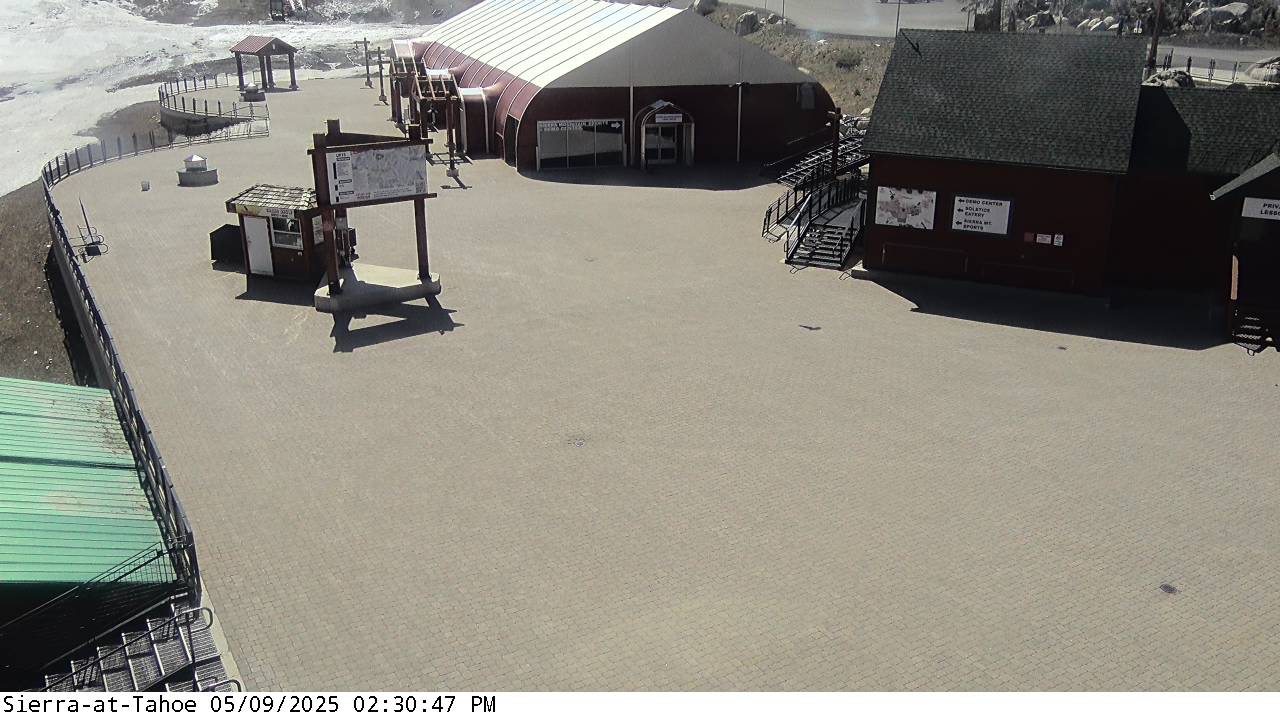 Aspen + Aspen West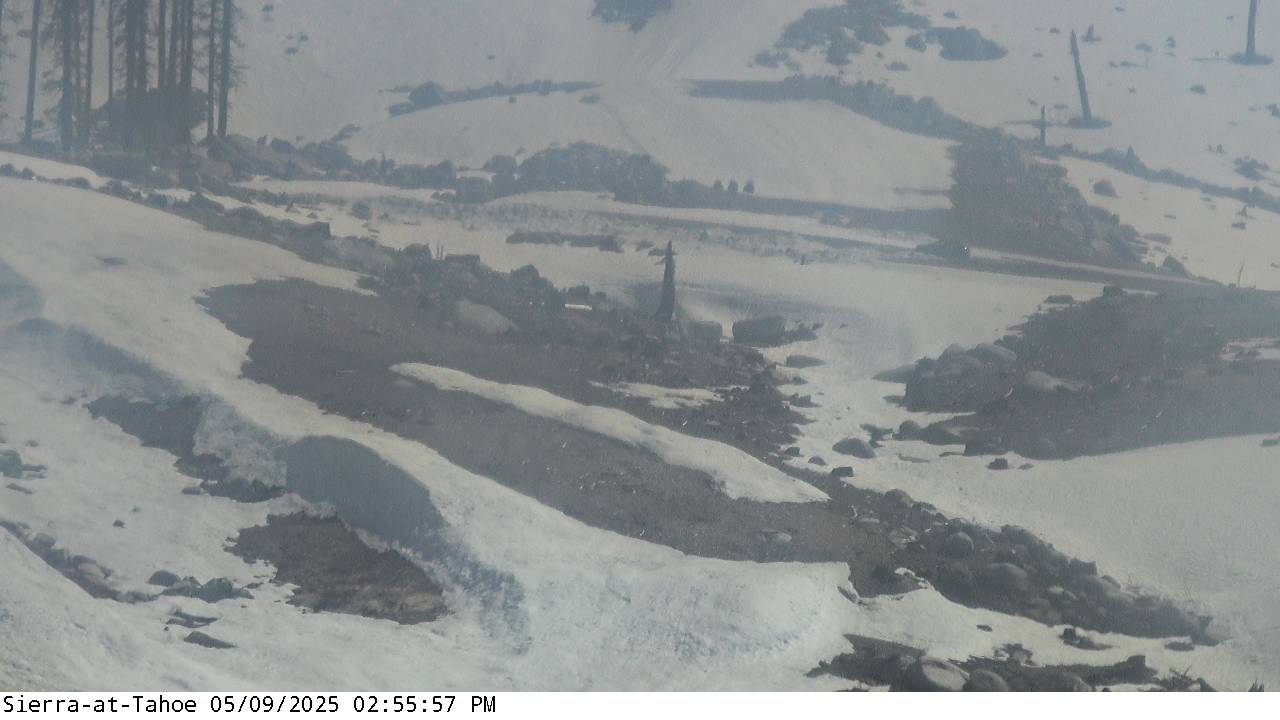 Upper Sugar N' Spice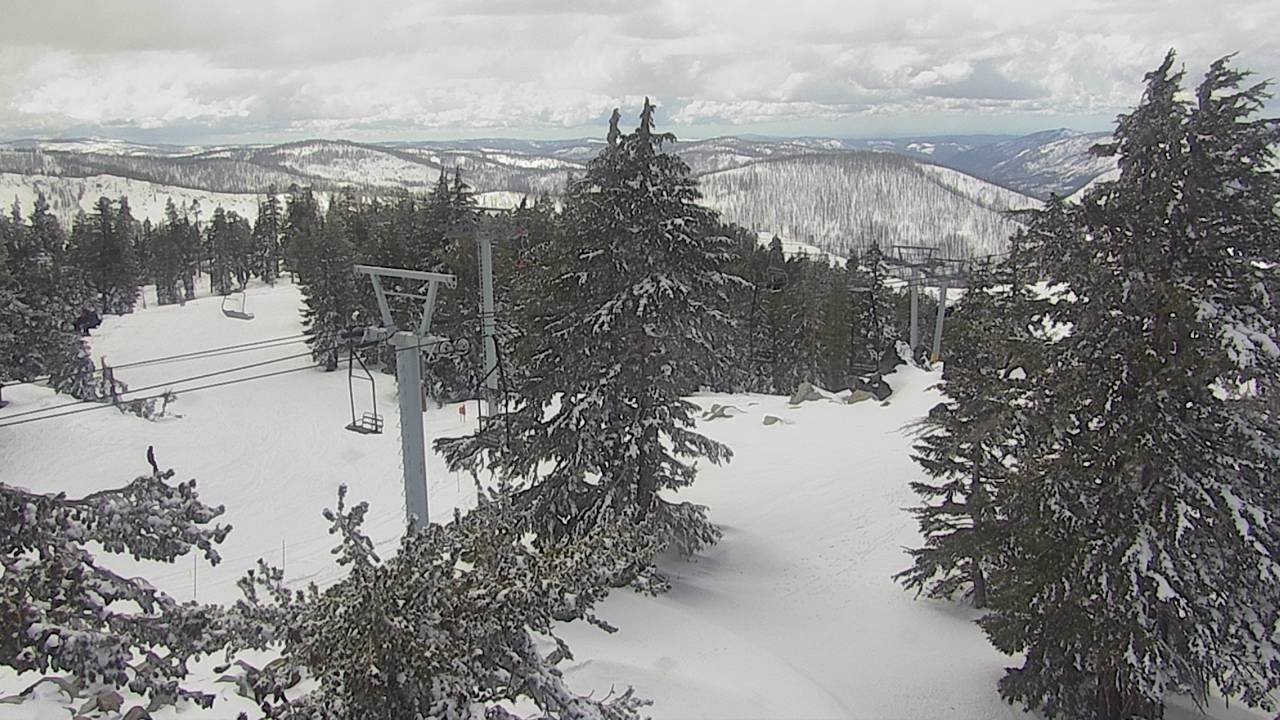 Top of Castle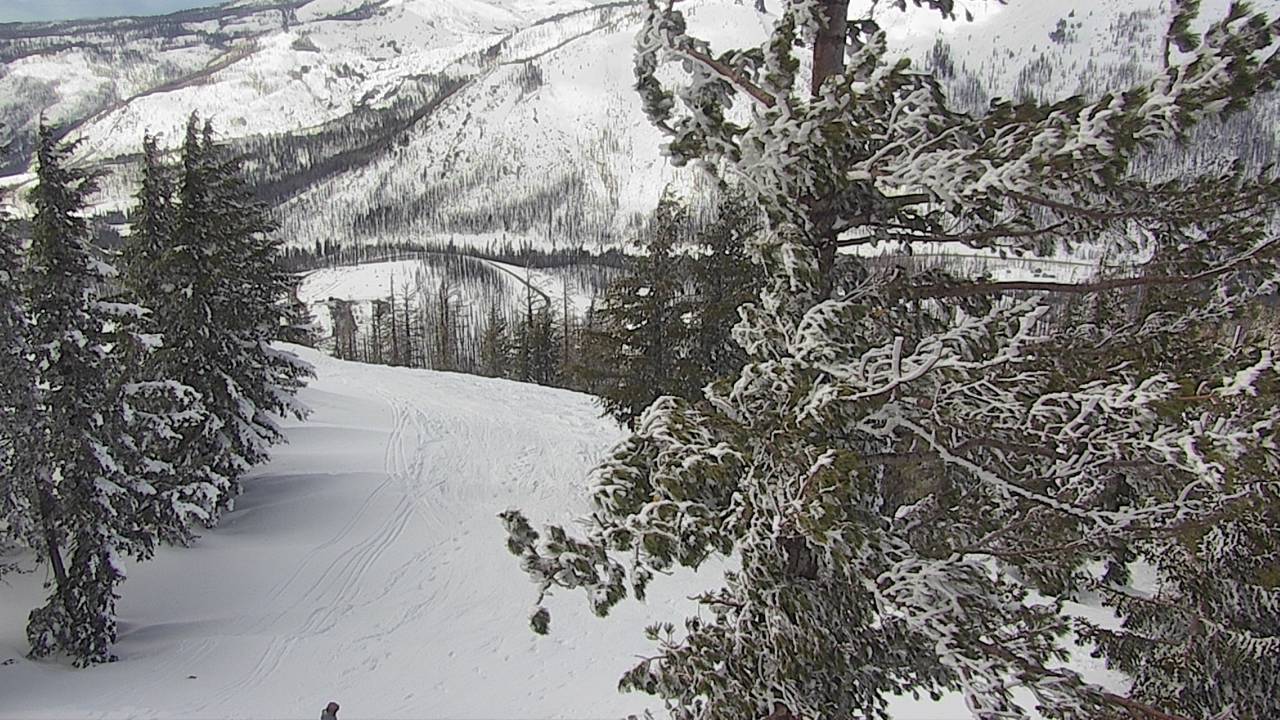 Eastabout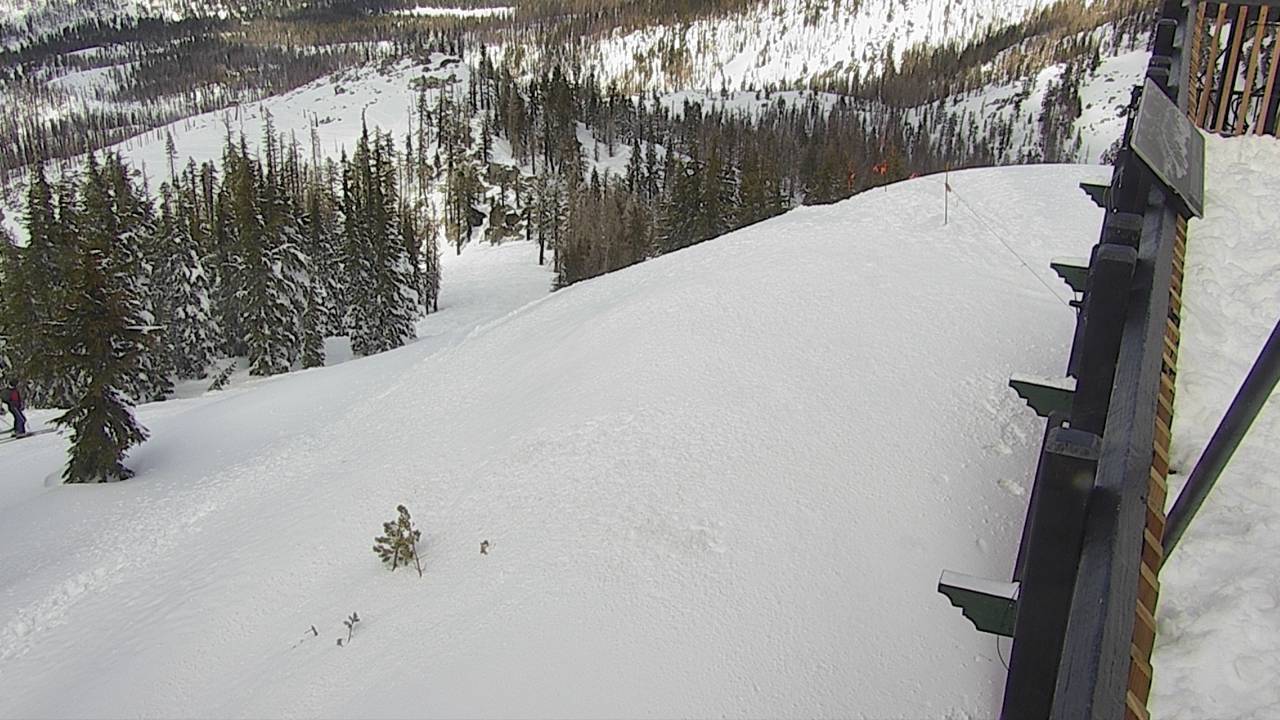 Dynamite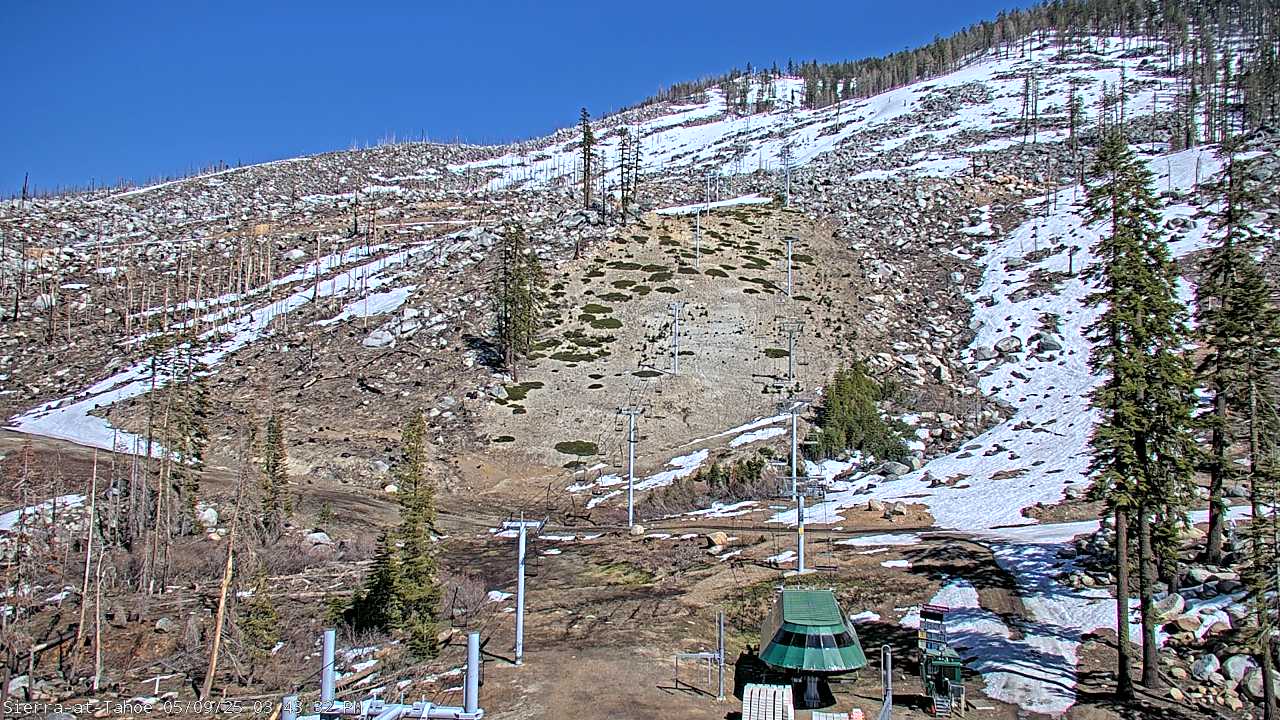 View of Lake Tahoe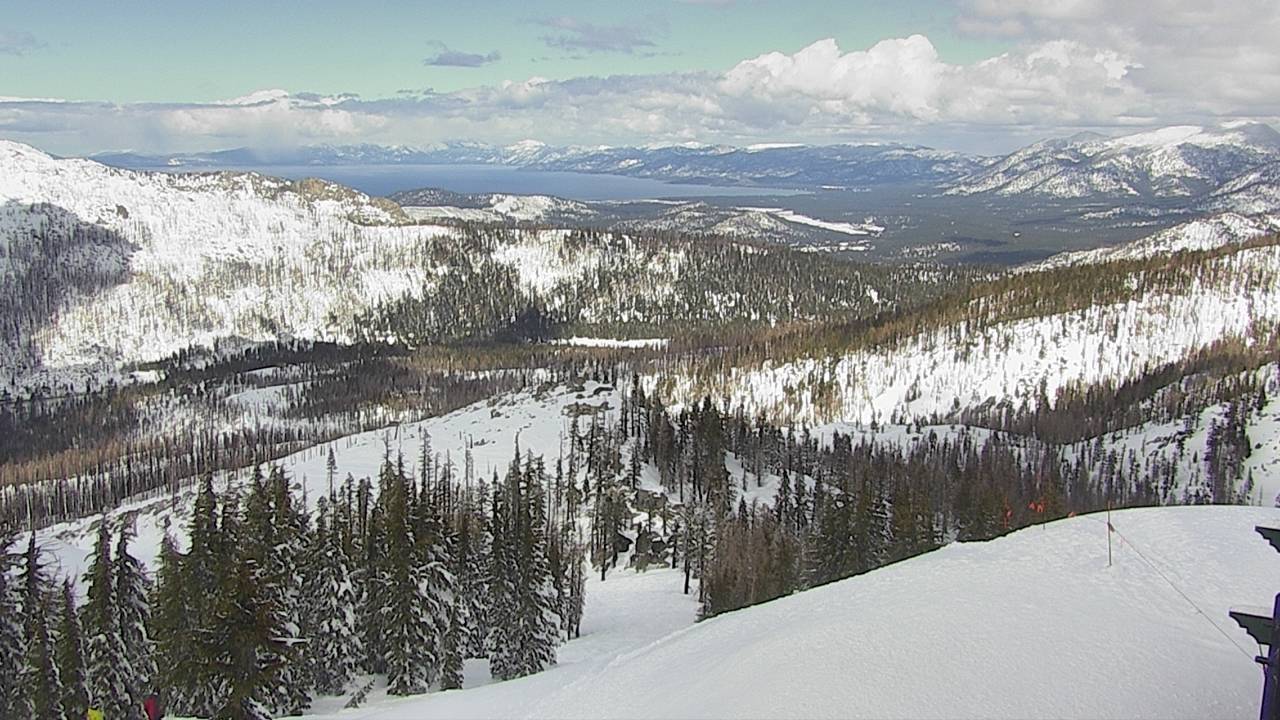 Huckleberry Gates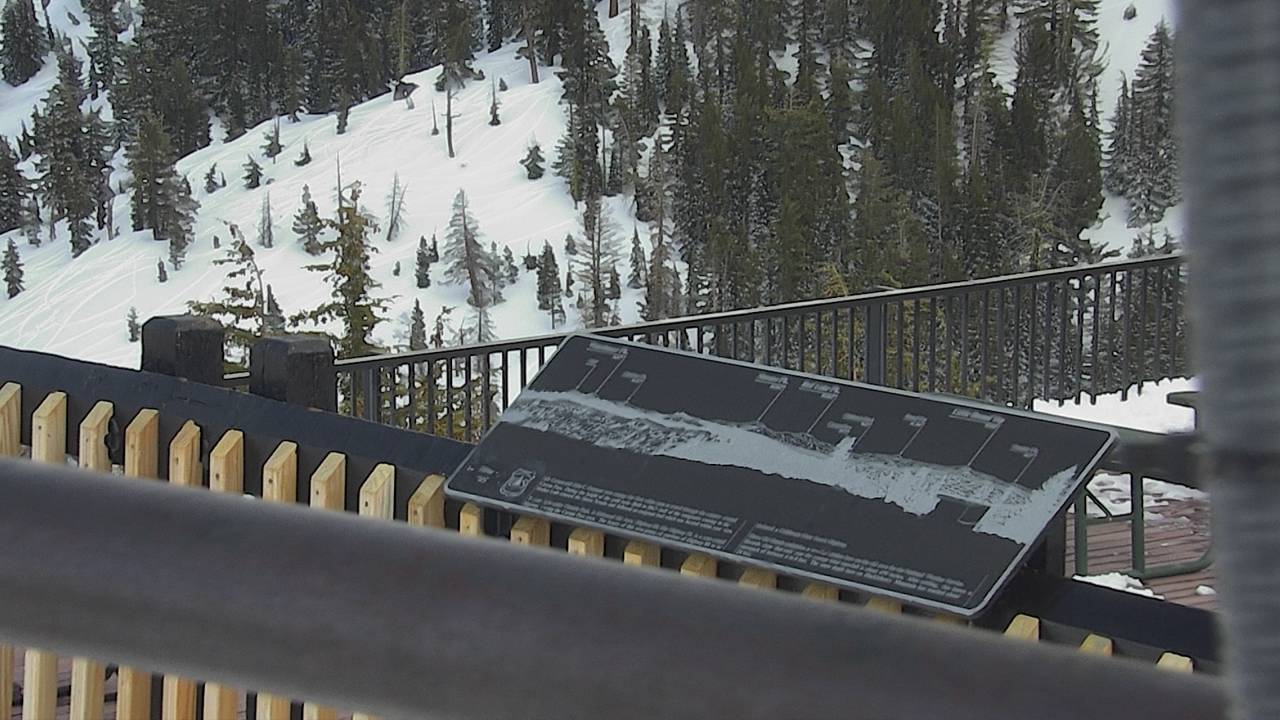 Pyramid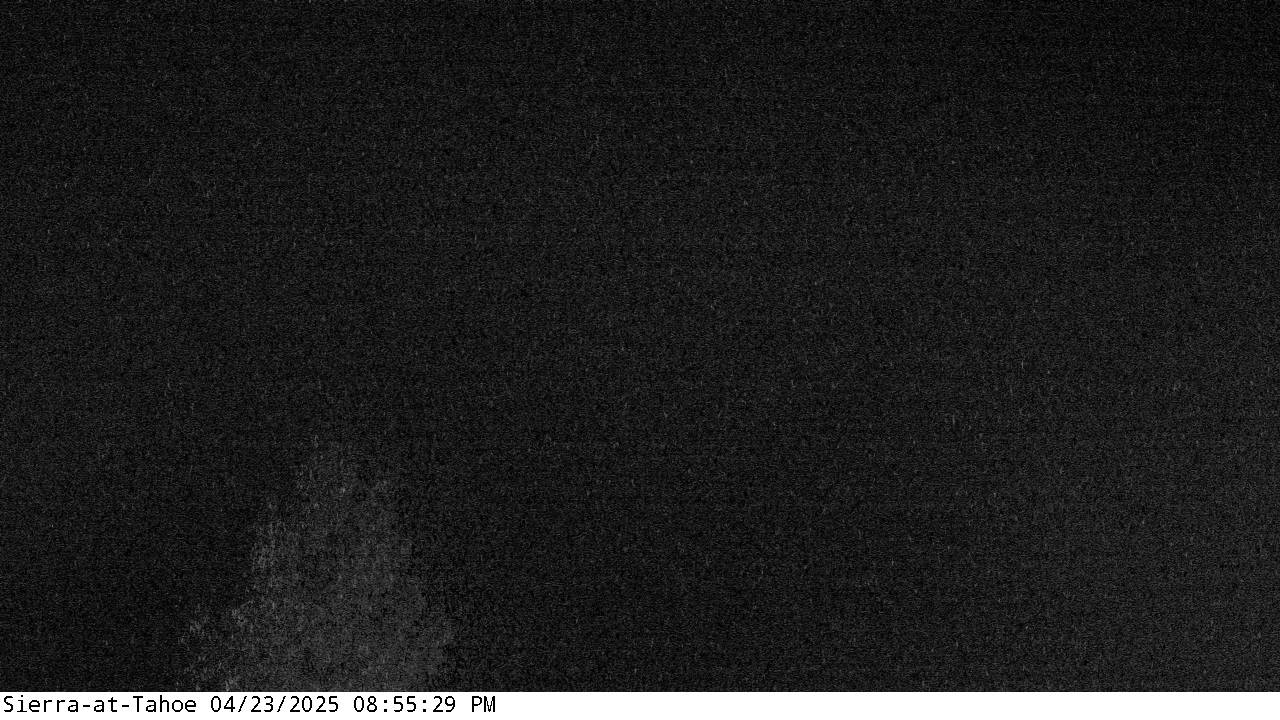 West Bowl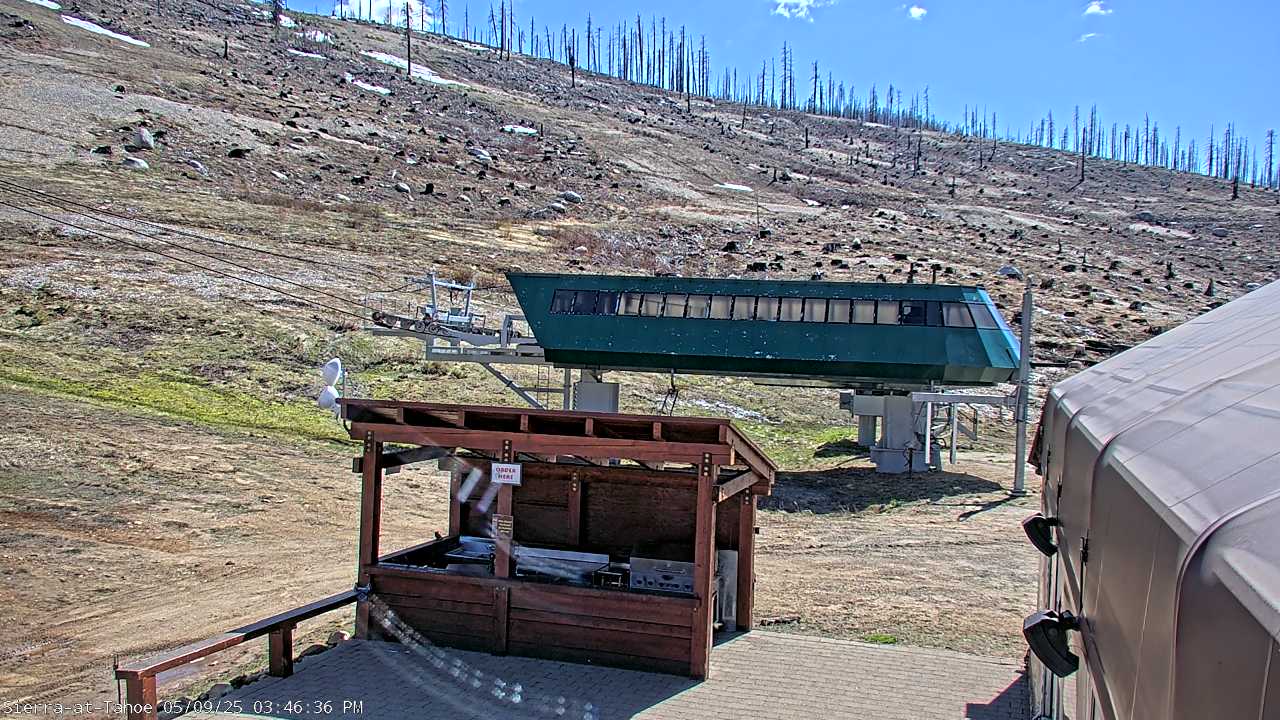 Caltrans Traffic Cams
Stay Connected On + Off The Mountain
Sierra Mobile App
The Sierra-at-Tahoe App is the best way to see real-time lifts, trails and park status, receive snowfall alerts and more all in one convenient place! Whip out your light-up rectangle, download the app now, and you'll never miss a beat again.
Email Snow Alerts
Our email subscription service is here to bring you the relevant news YOU want to read. We'll keep you up on all things Sierra, give you the latest scoop on our parks + conditions, and alert you when it dumps 6+ inches overnight!
Text Message Updates
We all love waking up to sweet texts. Get on the list to receive text messages straight from our Snow Reporters if our snow stake reads 6" (or more) of new snow. (We'll try not to get too emotionally attached).
Caldor Fire Update
Sierra is gearing up for a winter like no other, reopening the resort for the 2022/23 season after being closed due to damage sustained by the Caldor Fire. Ski/ride the beloved sun-kissed long laps in West Bowl your way— a new way. What used to be a place where tricks were hidden backstage in the trees, now will be your stage to perform. A place where old memories + new adventure unite. The road to reopening had every challenge possible thrown our way, and the feedback + insight from all those who love this mountain will be an invaluable asset. Ski it for yourself and be heard.
Read More
2022/23 Season Passes on Sale
Sierra prides itself on continuing to offer Tahoe's best deal on a 2022/23 season pass. With passholder perks like unlimited BFF tickets to stoke out your friends, 20% off on-mountain purchases, FREE Fridays + access to 60 FREE days at incredible independent resorts, join the Sierra Fam to take part in envisioning the future of your winter home.
Learn More
Good Things Come in 3's
Sierra's 3-PAK lift tickets are perfect for those who aren't ready to commit to a Season Pass but still want flexibility. Ski/ride for just $87 ANY day with NO blackout dates. Since you don't have to use your days consecutively, you can save your 3-PAK for those powder days.
BUY NOW + SAVE