Track the latest Sierra-at-Tahoe Ski Area winter storms and weather. Scout the next opportunity for fresh tracks and when the big snow will arrive.
Pacific NW Radar
---
5-Day Precipitation Forecast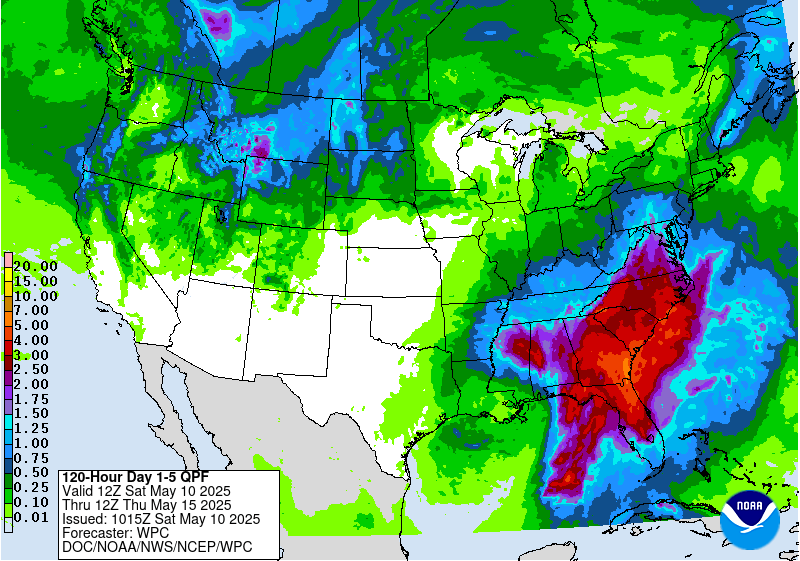 ---
Eastern Pacific Satellite
---
Snowphone: 530.659.7475
---
---
Stay Connected On + Off The Mountain
Sierra Mobile App
The Sierra-at-Tahoe App is the best way to see real-time lifts, trails and park status, receive snowfall alerts and more all in one convenient place! Whip out your light-up rectangle, download the app now, and you'll never miss a beat again.
Email Snow Alerts
Our email subscription service is here to bring you the relevant news YOU want to read. We'll keep you up on all things Sierra, give you the latest scoop on our parks + conditions, and alert you when it dumps 6+ inches overnight!
Text Message Updates
We all love waking up to sweet texts. Get on the list to receive text messages straight from our Snow Reporters if our snow stake reads 6" (or more) of new snow. (We'll try not to get too emotionally attached).
3-PAK Your Way to BIG Savings!
At Sierra, we offer our best deals in threes! From lift tickets, lessons, rentals, day care and more - we've got you covered! 3-PAKs are good for one person for any three days this season. It's just the ticket for your ski holiday vacation plans.
Good Things Come in 3's
Learn to Ski/Ride Fridays
Whether you're learning, need a refresher or if you're confident in your current abilities, maybe consider expanding your horizons + take a lesson in something you haven't tried. (If you ski, try snowboarding. If you snowboard, try skiing.) This special Learn to Ski/Ride Day event is only $79! Hurry, space is limited!
Learn to Turn